SIGN UP NOW!
FIRST CLASS FREE TRIAL!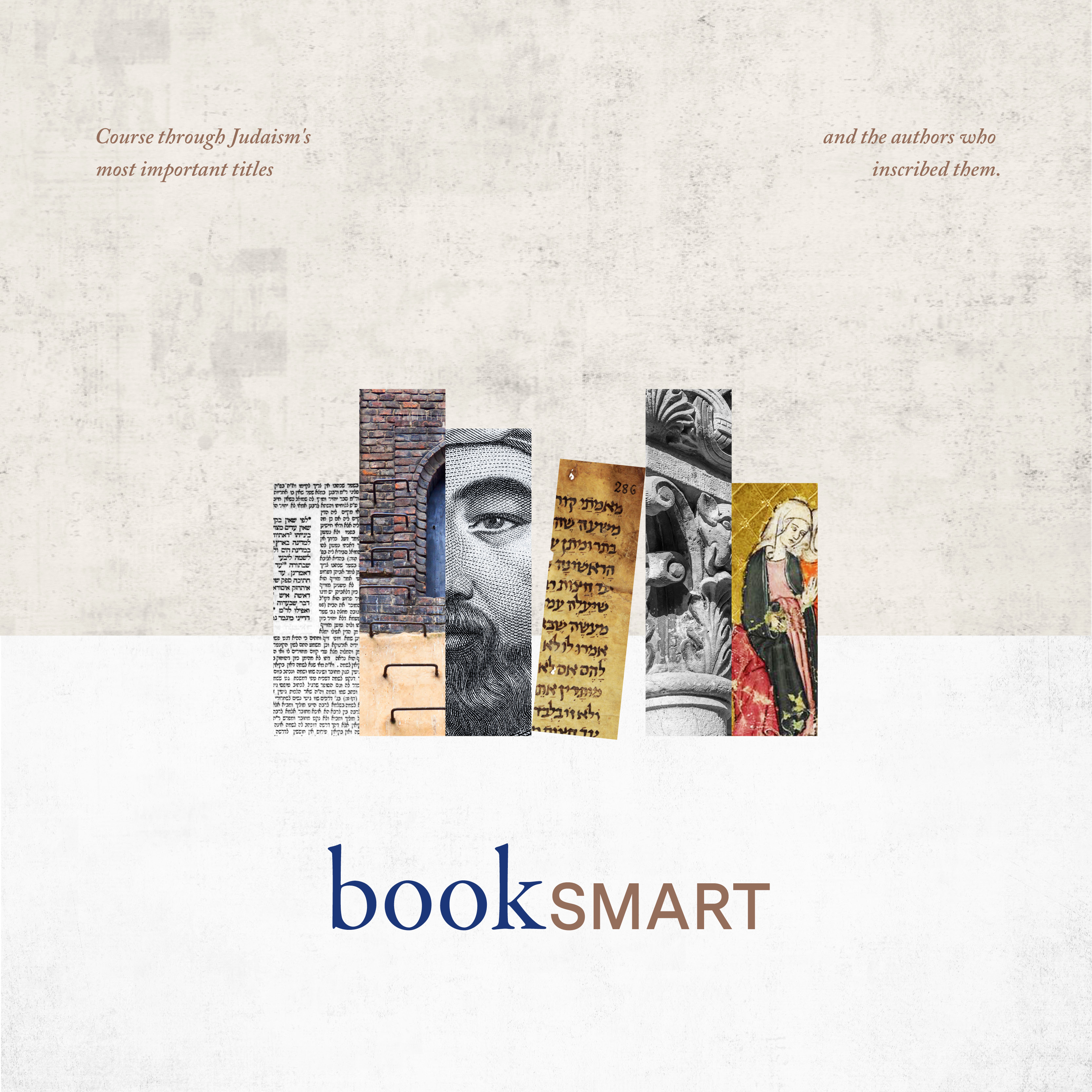 BOOKSMART
Course through Judaism's Most Important Titles,
and the Authors Who Inscribed Them
Torah. Tanach. Talmud. Midrash. Halachah. Kabbalah. Musar. Chasidism.
Each of these terms represents a voluminous body of Jewish learning,
containing works by hundreds or even thousands of different authors,
composed over many centuries and in every part of the world. Each genre
has its own unique style, methodology, and purpose. Collectively, they
embody the timeless wisdom of Judaism.

Book Smart is a six-part course that explores the history, the nature, and the
contents of these different areas of Torah literature. Each lesson consists
of two primary components. The first component is a historical overview
of a particular area of Torah. We will review the primary works that define
this field of learning, meet the authors who wrote them, and learn about the
circumstances that prompted their composition.

The second component of each lesson provides an actual taste of these
various forms of learning. Rather than learning about these different genres
of Torah, we will experience them firsthand. We will participate in a Talmudic
debate, analyze a Midrashic parable, solve a Halachic dilemma, unravel
a philosophical conundrum, apply an ethical principle, and decipher an
esoteric Kabbalistic text. By the time that we conclude our six-week journey,
these various areas of Torah will no longer be abstract terms but familiar
domains of the mind, providing us with the contexts for all of our future
Jewish learning.
When
January 25th, 2023 to March 1st, 2023
Location
3070 Louis Road




Palo Alto

,

CA

94306




United States
Event Fee(s)
| | |
| --- | --- |
| Full Price Registration | $99.00 |
| Half Price Registration | $49.00 |
| Minimum Registration (Book Fee) | $29.00 |
| Free Trial | $0.00 |
| full price early registration | $79.00 |